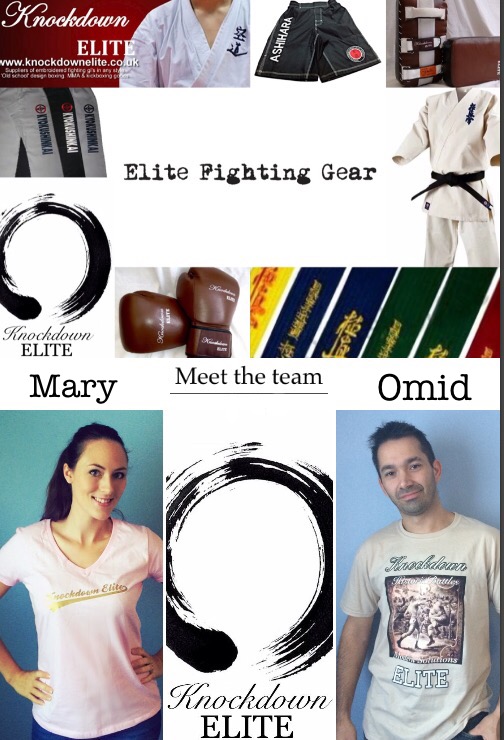 Knockdown ELITE is part of Elite Fighting Arts & Kyokushin Academy - Thanet Dojo. Chief Instructor Omid Khademzadeh started Knockdown ELITE in September 2015. A husband & wife team; Omid & Mary Khademzadeh run a family business, dedicated to providing & sourcing the best products to coaches & students alike.
Knockdown Elite are predominantly resellers. We also produce our own label. Knockdown Elite branded equipment is designed in house, to withstand the demands of full contact fighting & have been vigorously tested & approved. Our old school heritage look of our range harks back to the pre mass-production age when items were handmade & created to last. We have recreated these items with a modern style twist and given new life to products which helped create legends but are rarely found on the market today.
Our items are individually crafted of the highest materials, constantly evolving, we do not rest on our laurels but look to continually improve our designs where possible & add to our product offering.
Please do contacts us with any queries at:
info@knockdownelite.co.uk
We encourage your feedback & aim to offer the highest quality items, geared towards training & becoming the Knockdown ELITE. Osu!
Please note, a refund or replacement product is only provided in the rare case of receipt of a faulty item. Many of our items are made to order rather than stock produced so please allow up to 28 days for delivery.