Hobbies: Martial Arts.

Surfing and travelling. I am also vegetarian due to ethical reasons.
I am a 2nd Kyu and about to take my brown belt grading. I have had 3 amateur K1 matches. I have also boxed in the past at an amature level too. I am aiming to enter Kyokushin knockdown tournaments in 2016 and I also train in Kudo techniques with Shihan Lee Hasdell.
OSU.

World Muay Thai Champion: Salah The Beast Khalifa.
My name is Salah and I'm also known as 'The Beast'. I am a current WMC and Ring Warz World champion and a many times European medalist as well as many times British and English champion in Muay Thai.


I have competed in Muaythai as well as K-1 for over 7 years all over the world in some of the following countries; England, Thailand, Russia, Uzbekistan, Turkey, Portugal, China, Latvia, Scotland, Malaysia and America.


I have always liked the Knockdown Elite brand & what you have to offer. I ambased in the UK but will be all over Thailand, UAE and the U.S for upcoming fights.

I was recently involved in a project for helping young children and sports which was aired on SKY TV to thousands of viewers all over the world.


I am ranked one of the top fighters in the UK and most known for skill, entertainment and giving back to the community in all forms from charity events to charity fights.
Some Achievements:
Martial arts illustrated Top Fighter of the year 2014

Best Arab Athlete Award 2014

RINGWARZ World Champion 2014

WMC MAD World Champion 2013

Martial Arts Fighter of the year 2013

GOLD Medalist at the K-1 European Championships 2013

Winner of the MTIA Prestige show in America

Undefeated Xplosion Series Champion

I-1 Hong Kong Series Finalist 2012

Medalist in IFMA European Games 2012

Medalist in IFMA World Games 2011

ISKA Fighter of the year 2012

Ringmasters 2012 Champion

Ringmasters 2011 Champion

ISKA British Champion

ISKA 2x English Champion

ISKA Southern Area Champion

UKMF Southern Area Champion
Facebook pages are-
YouTube accounts are-
www.youtube.com/watch?v=Xix095A1PjM

Twitter
Twitter - @SalahBeast
Instagram name-
Salahbeast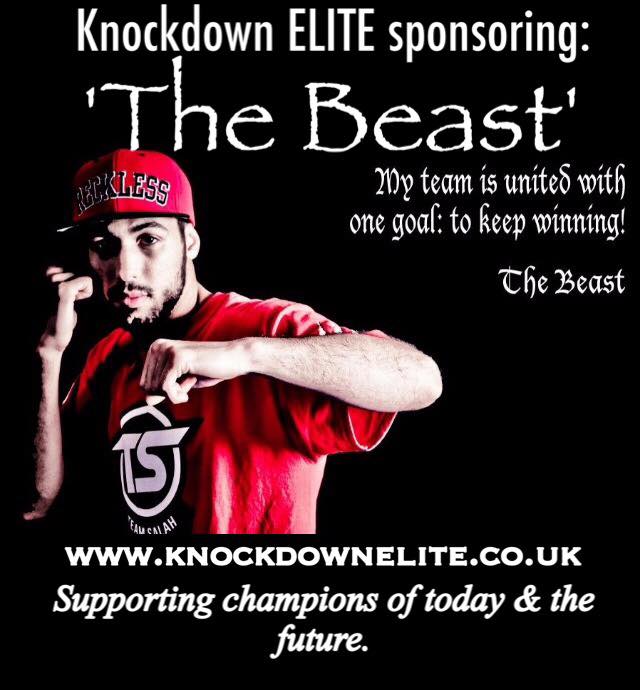 (Interview: March 2016)